You're the one people call chatty, welcoming to the extreme and so with great enthusiasm, you call up your friends and invite them to what is sure to become an awesome karaoke party.
But, when the time comes, you reluctantly realize that you're not completely certain of what you'll need for the party apart from your good intentions and peppy spirit. Don't panic, KaraFun is here to remind you of the necessary, albeit predictable, essentials.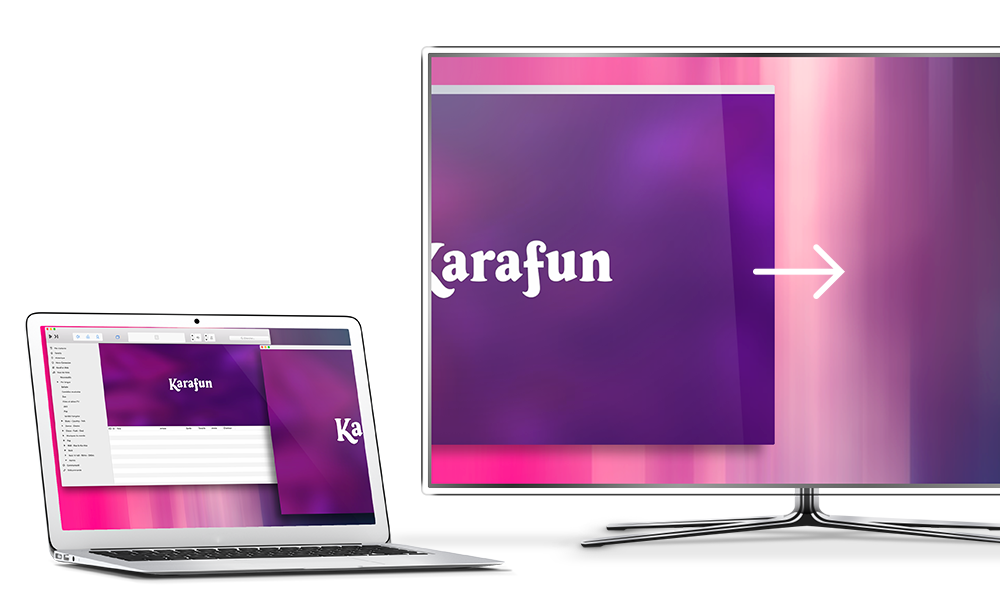 Display Material
First, you'll need to install KaraFun on your computer, tablet or phone. It's easy-peasy and complete in just a couple of clicks (find the app to match your device here). To go the extra mile, it isn't a half bad idea to use a large screen TV so that all your guests can see the lyrics. And getting set up is simpler than you may think!
For Windows or Mac, a simple HDMI or VGA cable will do the trick and on Android you've got Chromecast. If you use an iPhone or iPad, you will need an adapter compatible with your device, usually a Lightning / HDMI converter (available on the Apple Store, online or in any electronics store). You can also view the player directly on your Apple TV if you're equipped, thanks to Apple Airplay.
Details and setup for all options here.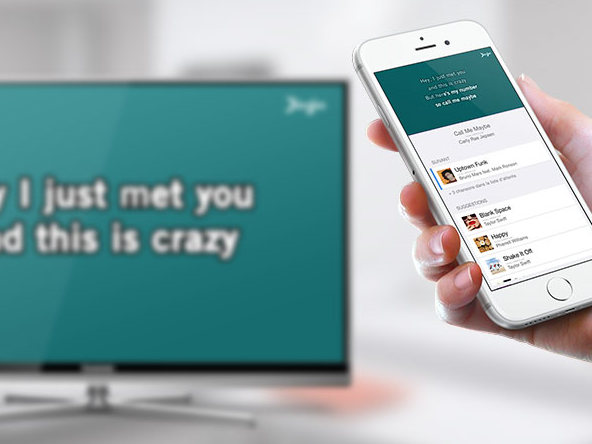 Remote Control
No need to grab one of the multitude of remote controls that you have at home from the one that controls the TV to the one which closes the blinds to the one that automatically scoops the cat's litter box (no, it doesn't exist, but admit it…. for a moment, we made you dream!).
The remote control feature allows you to manage KaraFun directly from your smartphone. Convenient! To enable this feature, launch the KaraFun app from your computer, locate the feature at the bottom left of the program and then enable it. You'll notice a QR code will then appear. Scan it or enter the dedicated URL to get going.
For iPhone, iPad and Android users, the Holy Grail is found under Settings. Activate this feature, then scan the QR code with any dedicated application. You can even customize the "remote control" option so it's super convenient for not only managing the videos themselves, but also the volume control, the order of the songs being played or browsing the catalog.
And guess what? The "remote control" feature is not reserved for a single master of ceremonies: you can give access to as many users as you want.
Find out more details about the remote feature here.
Sound
Even if it's not essential, good sound equipment adds to any successful karaoke party unless you're planning on singing karaoke with a wooden spoon or a hairbrush. Opt instead for a microphone (at least one), preferably wireless, with an integrated amplifier. These are best for freedom to move.
Affordable models are available (starting at thirty dollars) that integrate small speakers and that are compatible with Android and iOS devices.
Here are some quick tips to help you choose the right microphone.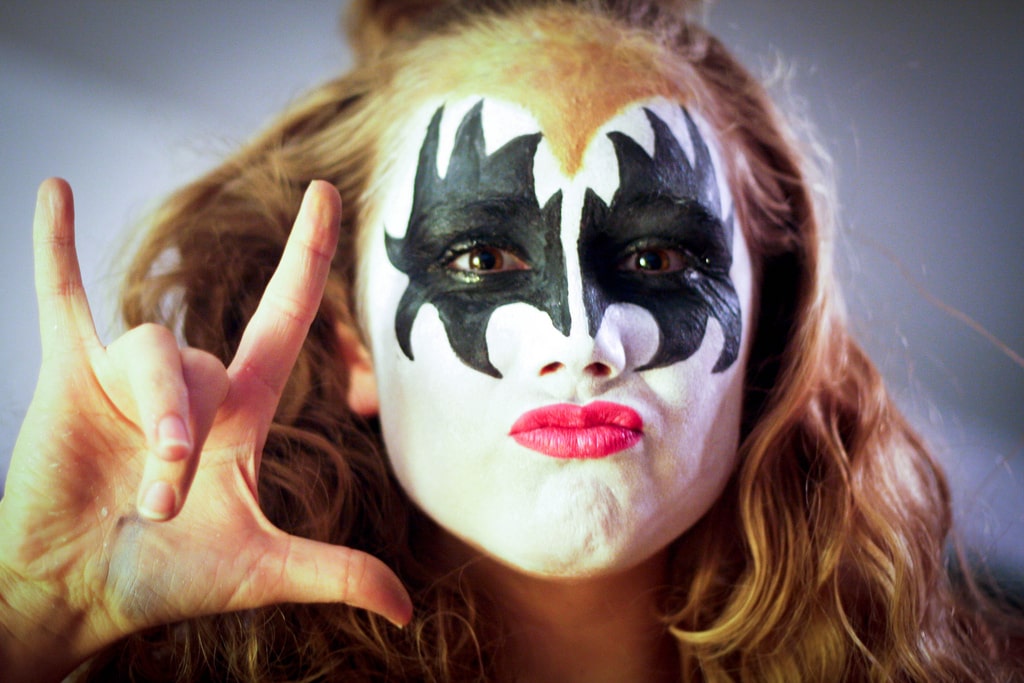 Costumes
Nothing like a costume party to create a festive atmosphere to start conversations as soon as the guests arrive. Impose a costume theme on your invites and prepare a playlist in coherence with it. Some playlist ideas that lend themselves to themed parties: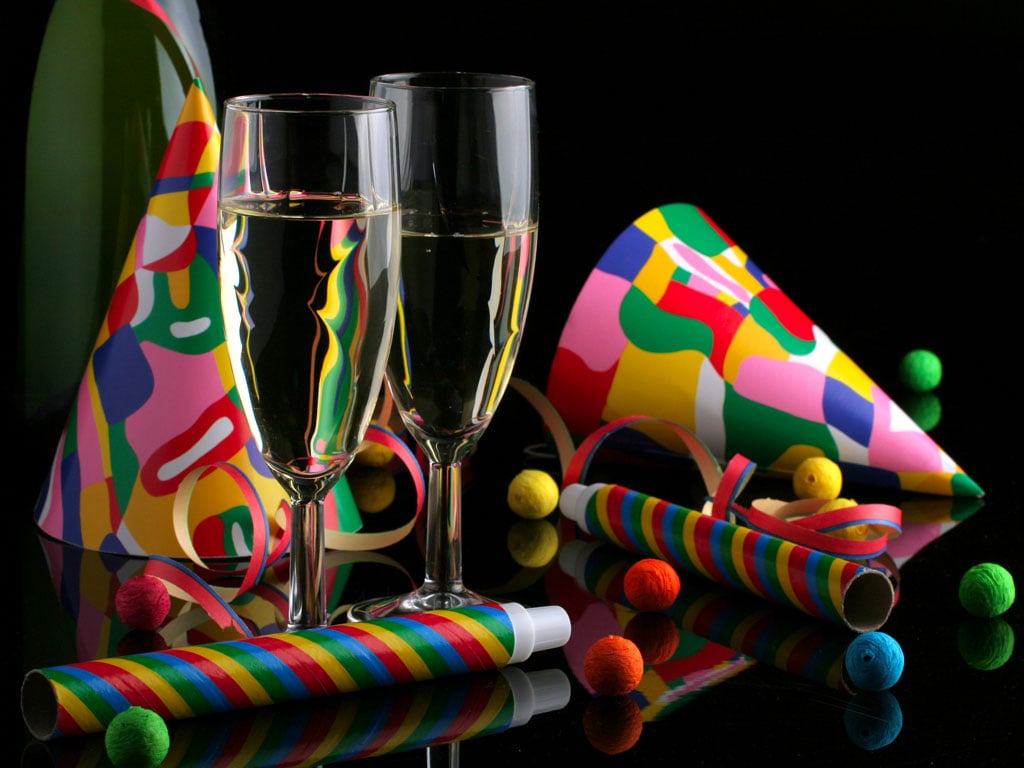 Goodies
Healthy competition to spice up the par-tay never hurt anyone, but we shouldn't need to remind you that healthy is the key word! A small gift to the vanquisher is an added and appreciated bonus! Don't appoint a judge to keep order and opt instead for the applause meter (yes, there's an app for that!), which will maintain fairness and happiness for all competitors. As far as prizes go, no need to break the piggy bank, a glass of champagne or a gag gift from the dollar store will do the trick.