Last month we told you that you can use KaraFun on many devices with only one subscription. Perfect when you are on the go, but what if you're wanting the full experience for your next karaoke party? (big screen tv, projector, lights, the works!).
Depending on your device you can hook up an external screen (TV, computer screen, projector, etc.) in a few simple steps in order to get the complete experience.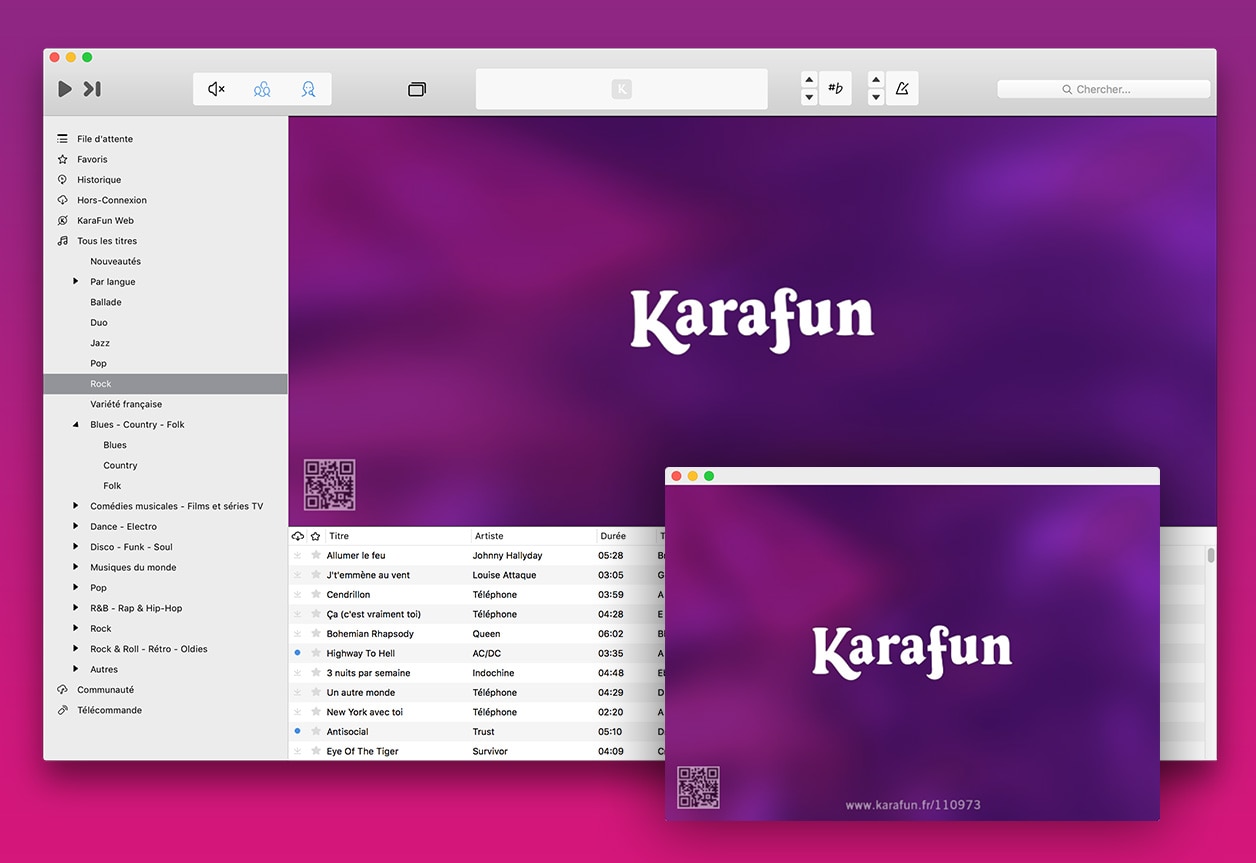 Can I have a window with just the lyrics?
Definitely, the singing doesn't need to stop! All of our apps have a dual display feature. This feature lets you continue searching for songs, add them to the queue, add a singer's name... all while still singing.
How do I activate the second window on Windows and Mac?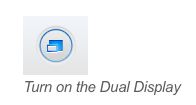 Click on the dual display button. A second screen will pop up. This screen can be enlarged by placing your mouse at the corners and adjusting it to the desired size.
Hint : iPad/iPhone/Android: These apps have a fixed screen. Tap on the screen. You can click on the expand icon to enlarge the screen.
How do I get this second window on to my second screen (TV, computer monitor, projector, etc.)?
This depends on your device.
Option one: Cables
Use with: all devices
Cables are certainly the classic route and will work on all devices. For computers and laptops, the best solution is HDMI or VGA cables. For smartphones and tablets, you will need to get special cables in addition to HDMI and VGA cables as hook up. Consult your local electronics store in order to get the appropriate cables for your device.
Option two: Chromecast
Use with: Android devices
This option allows you to "cast" KaraFun for Android to your second screen. After connecting the Chromecast to your second device, cast the screen from your Android smartphone or tablet, then open KaraFun and start start singing. Get step by step details.
Option three: AirPlay
Use with: iPhone and iPad with AirPlay compatible device
AirPlay, like Chromecast, allows you to cast images to an AirPlay compatible device (AppleTV, tv sticks, etc.). Please note that Mirroring on your device's control must be switched on. Watch the video tutorial.
What about the sound?
KaraFun lets you adjust the volume of songs and vocals (backing and leads), but the sound is actually controlled by your device. If you are having difficulty, check that your device's Sound Settings are properly set.
Still have a question?
Check out our Help Center or our Tips of the Month?