With a simple subscription, KaraFun gives you access to a catalog containing over 57,000 karaoke songs.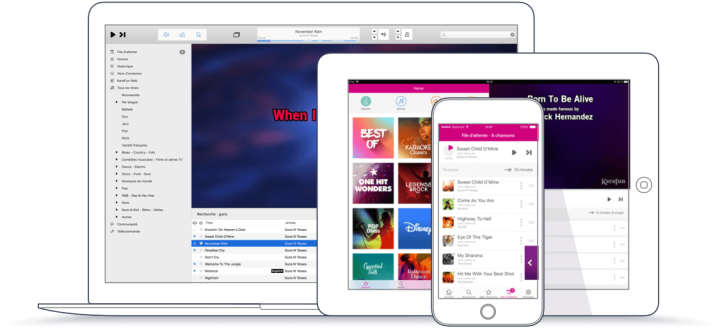 KaraFun includes three products :
With KaraFun, there's no need to buy each song individually: the subscription gives you instant access to more than 57,000 karaoke tracks in every genre.
The demo version gives you access to 30-second samples for each track.