What's included in KaraFun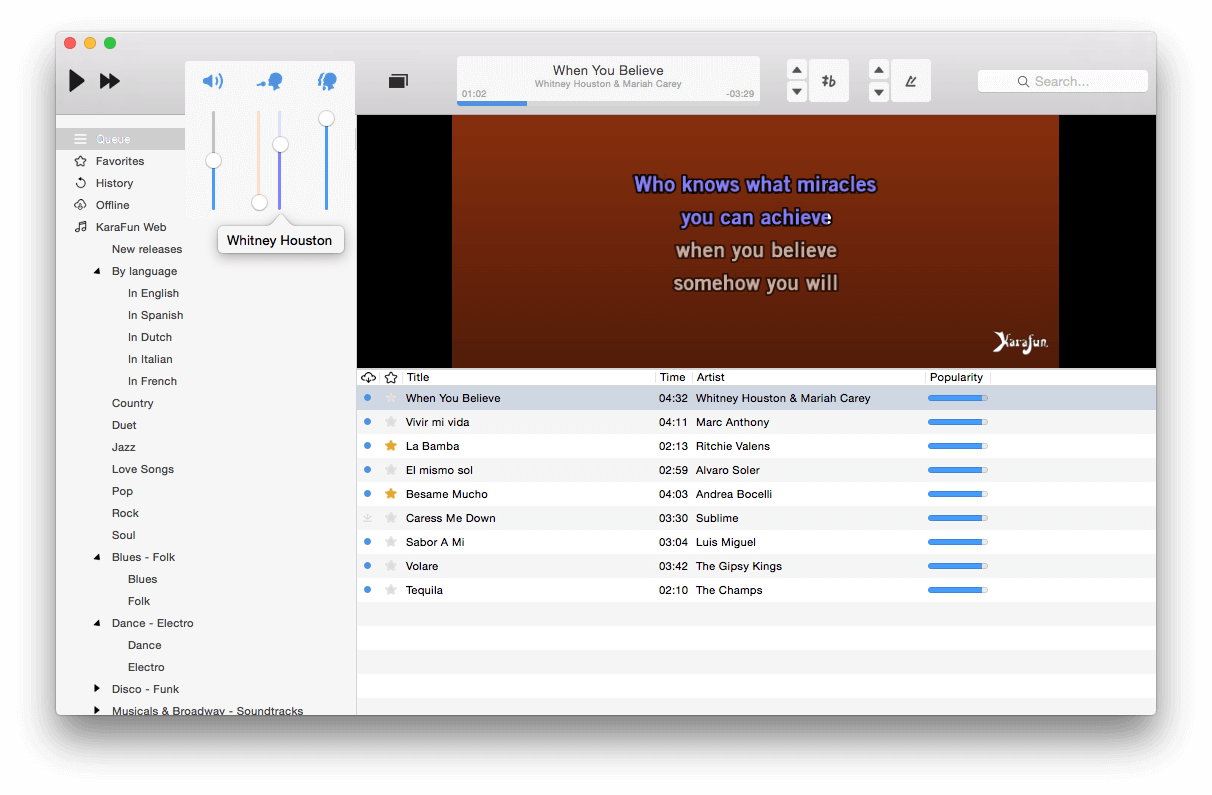 32,000 studio-quality songs
KaraFun gives you more than 32,000 high-quality karaoke songs recorded in professional studios. Your device instantly becomes the perfect karaoke machine!
Dual Screen Display
A single click activates Dual Display, an additional karaoke window that you can move to your external monitor or video-projector.
Offline Sync
Hosting a karaoke party in the boondocks? KaraFun's got you covered even when there's no internet. Sync your favorite songs offline and keep the party going!
Remote Control
Invite guests to login from their smartphone, browse the karaoke catalog and add songs to the queue directly from any device. Or go fullscreen and use your phone as a remote control for the easiest of karaoke party set-ups.
Custom key & tempo
Customize the key and tempo of any song in our catalog or add lead and background vocals. As Frankie said, "I sang it my way!"
Save to favorites
Ok, so you've discovered a whole bunch of great songs, but you need a way to find them easily later. Simply add them to the favorites: keep all the songs you love in one convenient location, and save them offline.
History
Already sang that song? With a quick look you can know what was already played and when.