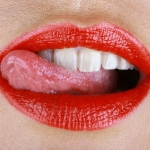 In the same key as the original: Gm
Play the karaoke of Yeah!
Lyrics of Yeah!
Any reproduction is prohibited
as made famous by Usher
Original songwriters : Lil Jon, Sean Garrett, Patrick J. Que Smith, Ludacris, Robert McDowell, James Phillips, LaMarquis Jefferson
License courtesy of : EMI Music Publishing France
This title is a cover of Yeah! as made famous by Usher
Share your thoughts about Yeah!