KaraFun TV
Everything you love about KaraFun, right from your TV!
Full catalog for KaraFun subscribers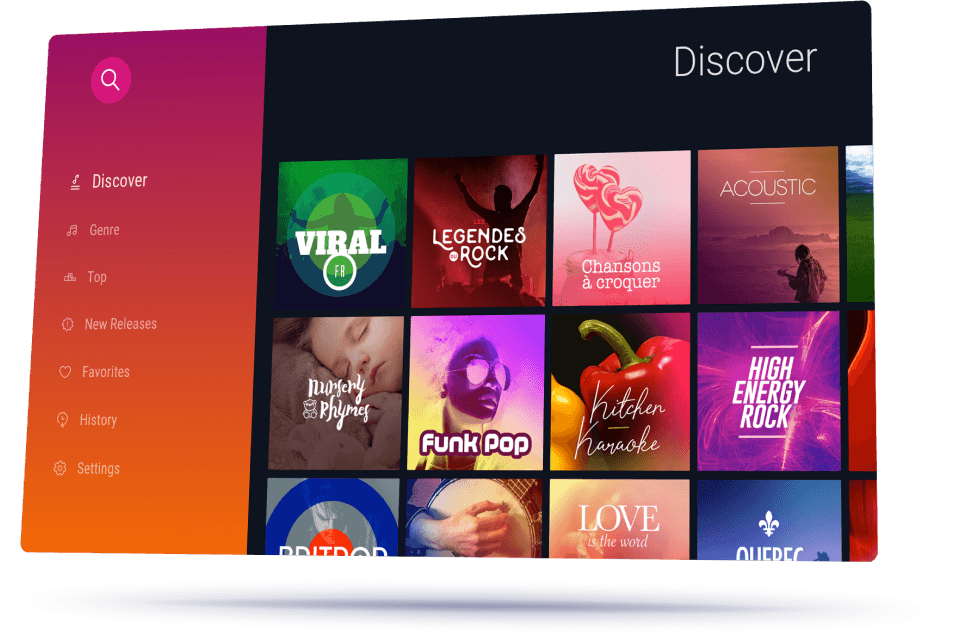 Features
47,000 studio-quality songs
KaraFun gives you more than 47,000 high-quality karaoke songs recorded in professional studios. Your device instantly becomes the perfect karaoke machine!
Remote control
Invite guests to login from their smartphone, browse the karaoke catalog and add songs to the queue directly from any device. Or go fullscreen and use your phone as a remote control for the easiest of karaoke party set-ups.
Custom key & tempo
Customize the key and tempo of any song in our catalog or add lead and background vocals. As Frankie said, "I sang it my way!"
Customizable vocals
Not wanting to go it alone? Activate the vocals on any song or only on those that you need a bit of backup.
Save to favorites
You've just sung a whole bunch of great songs, but you need a way to find them easily for your next karaoke session. Simply add them to your favorites: keep all the songs you love in one convenient location.
History
Already sang that song? With a quick look you can know what was already played and when.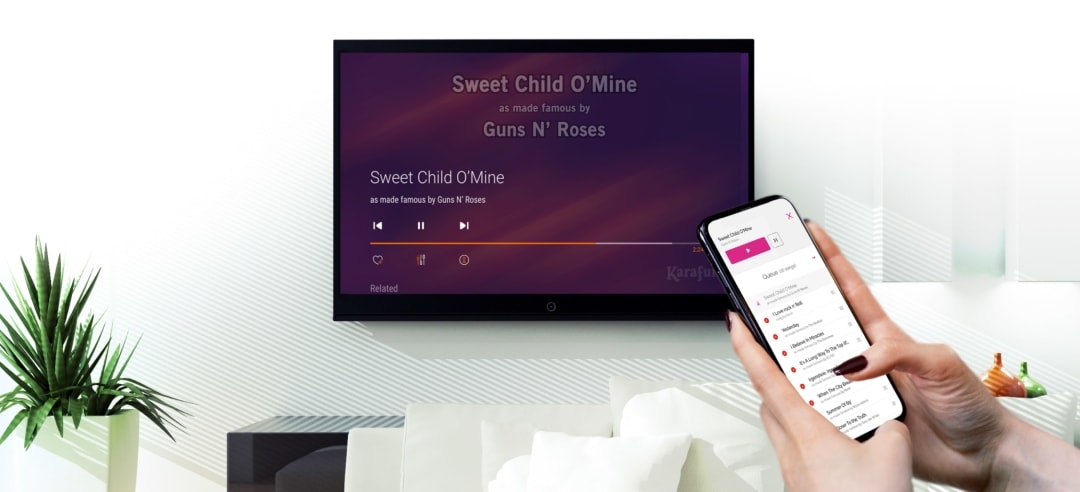 How it Works?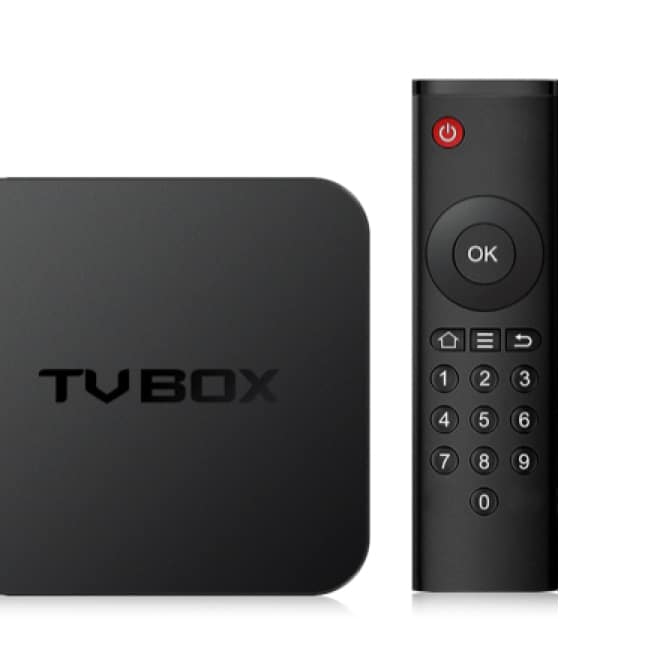 Install KaraFun on your TV from a compatible stores)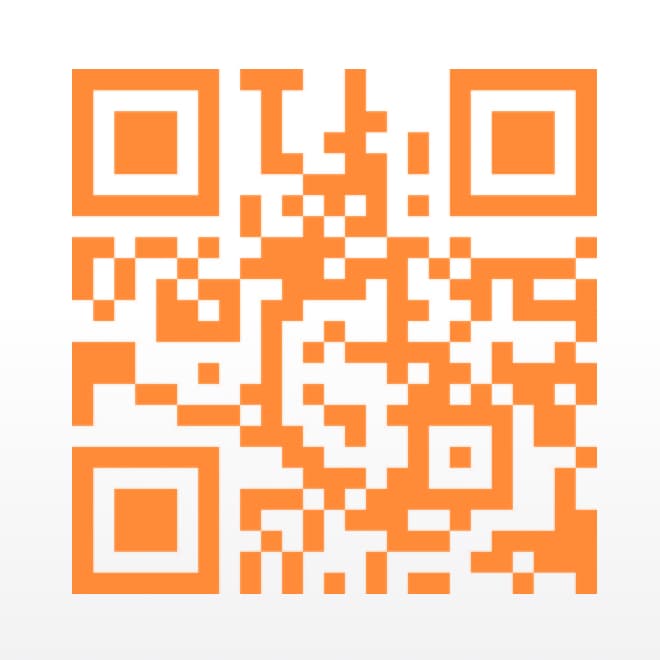 Connect to KaraFun via Settings > My Account and scan the QR code or enter the URL https://www.karafun.com/connect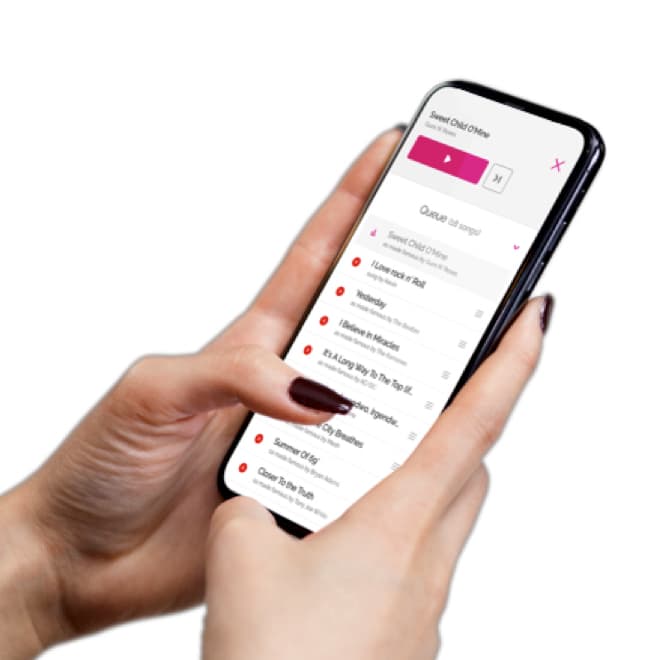 Control KaraFun directly from your smartphone by activating the Remote control feature in Settings > Remote control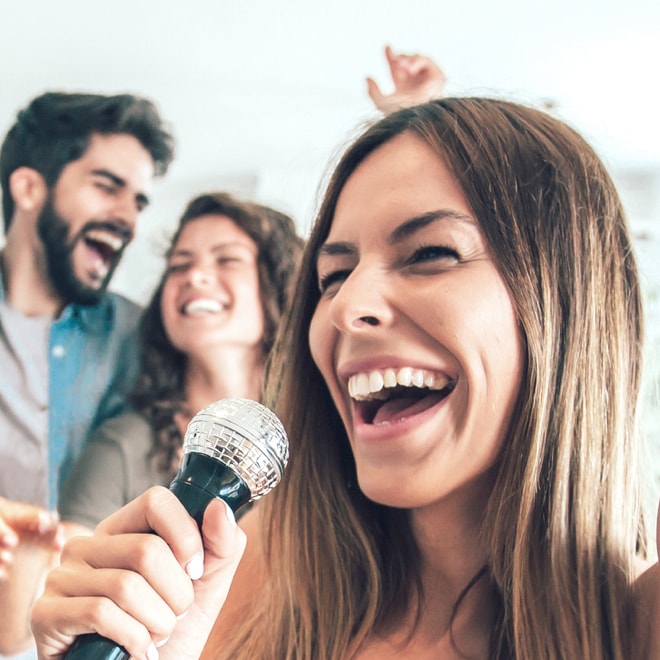 You're all set for hours of singing fun!