Some features
Queue
Play, organize, manage all your favorite songs with the queue. Spice up your karaoke sessions with 50,000 studio-quality karaoke songs.
Remote control
Invite guests to connect with their smartphone to browse the karaoke catalog and add songs to the queue.
Custom key & tempo
Customize the key and tempo of any song in our catalog or add lead and background vocals. As Frankie said, "I sang it my way!"
Customizable vocals
Not wanting to go it alone? Activate the vocals on any song or only on those that you need a bit of backup.
Save to favorites
Add your favorite songs to your favorites: it's the perfect place to keep all your songs and find them easily.
History
Already sang that song? With a quick look you can know what was already played and when.
Display your karaoke on your TV. Wirelessly!
Discover how to send the lyrics and the sound via Chromecast. Other screen mirroring possibilities exist depending on the device in use. Take a look at their respective user guides to find out how.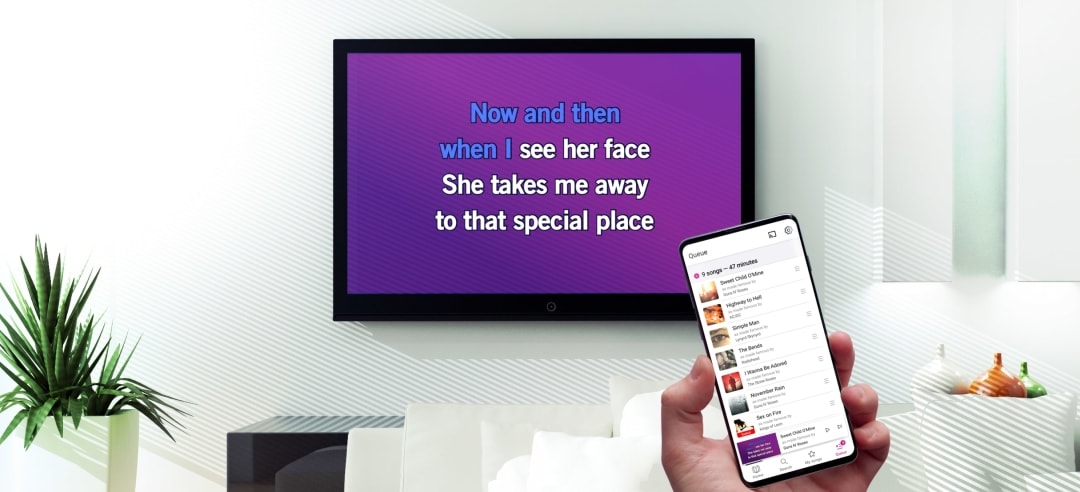 On all of your Android devices
Carry thousands of karaoke songs in your pocket and use your mobile device for a singing session at home.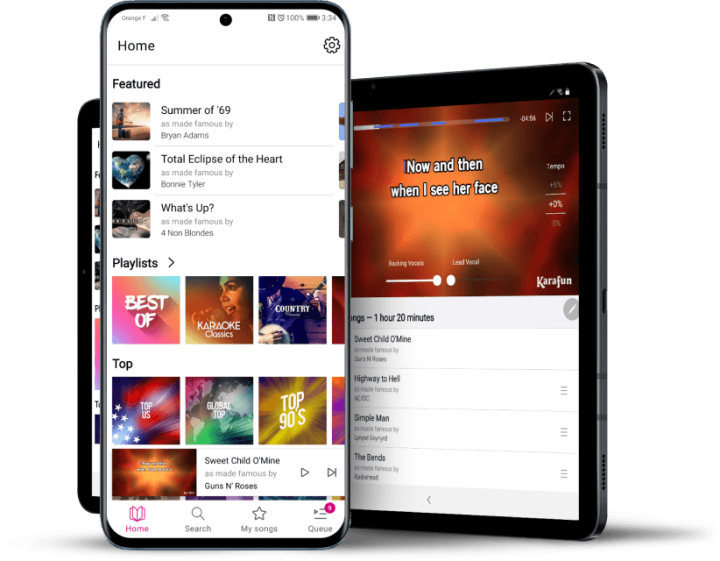 Download KaraFun for Android
This karaoke app has been tested on several devices including Samsung Galaxy, Nexus, HTC One, Sony Xperia, LG G series, and the karaoke should play on most Android devices.