KaraFun Player uses a cache folder to store the tracks you play the most, and the tracks you want to keep offline on your computer.
When using KaraFun Player, this folder can accumulate a large amount of tracks that you may want to transfer to another hard drive.
KaraFun Player allows you to change the location of this cache folder (for instance, on an external hard drive).
Follow the steps below to perform this action (
keep KaraFun Player closed
):
Step 1. Locate the drive letter where you want to put your cache
For instance, if you want to move your cache folder to another partition of your hard drive, go to "My computer" and locate the letter after the drive name (for instance, D:).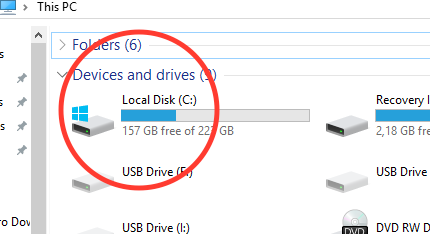 Step 2. Create / Move the new cache folder
You now need to get the new cache folder ready. You can either create a new folder where you want to, or copy / paste your current cache folder (located by default under C:/Program Data/Recisio/KaraFun Player 2/Cache/). Please note you need to
display hidden folders to see your current cache folder
).
If you've copied your current folder, the new folder should contain another Cache folder.
Step 3. Modify Windows Registry
Now comes the important part. Open Windows Registry Editor.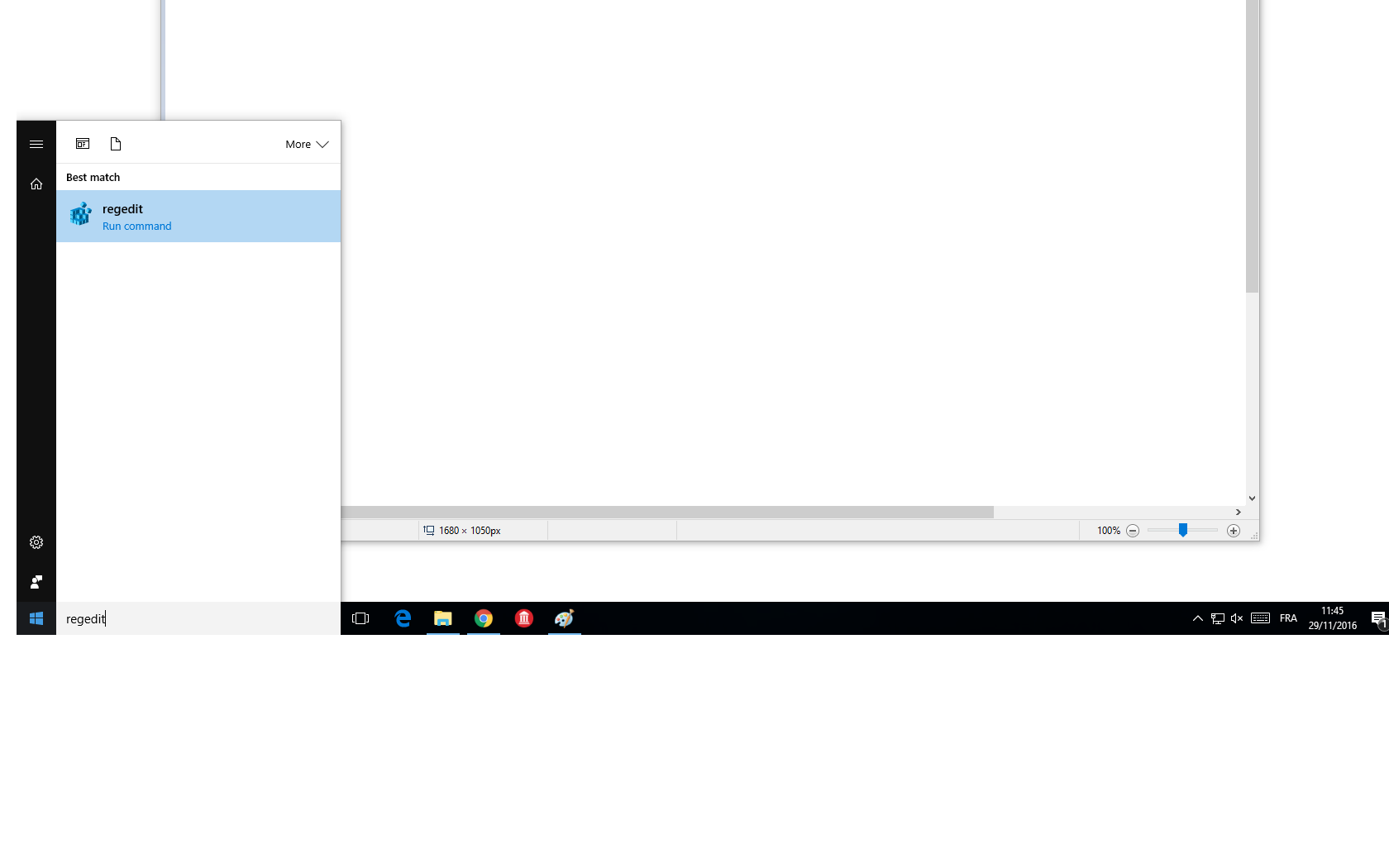 Locate KaraFunPlayer2 under HKEY_CURRENT_USER, Software, RECISIO.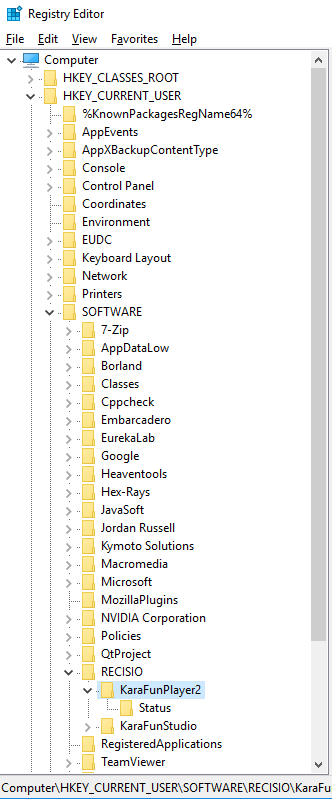 Create a new text value (right click on KaraFunPlayer2, New, String value), and give it the name
CacheDir
(you must keep this exact name with capital letters).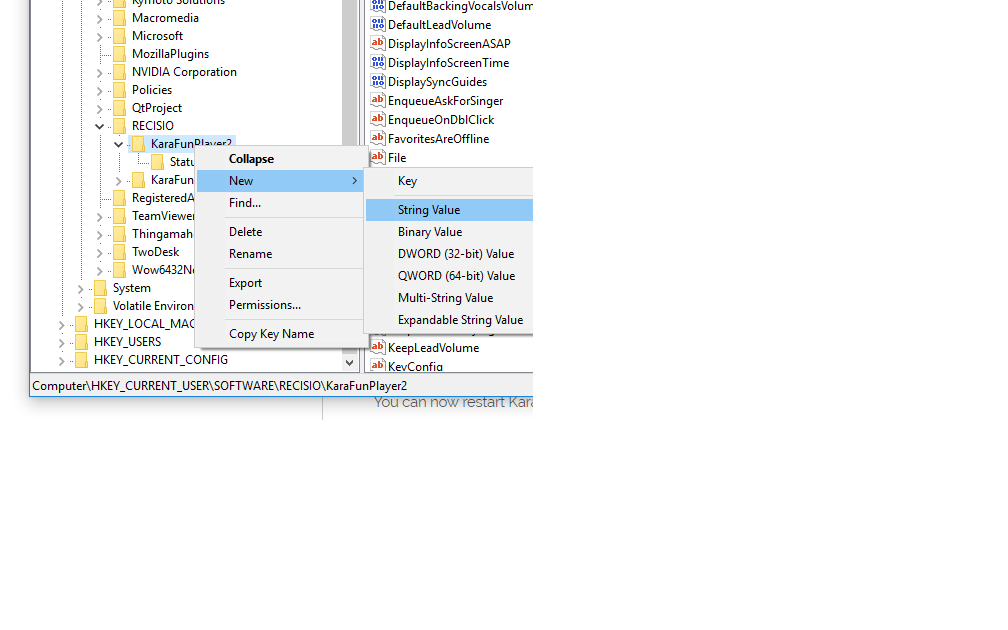 Double-click on the new line just created, and enter the path of the new folder you've created containing the Cache folder (for instance, D:\KaraFun Cache\). Validate.
You can now restart KaraFun Player and make sure everything is working properly. If you've transferred an existing Cache folder, you should have your offline tracks available as usual.
If not, you've probably assigned a folder that's not accessible by KaraFun Player. This is usually caused by a wrong drive letter, or an incorrect path. Please go back to step 2 and make sure you've completed each step properly.