By default, KaraFun Player reads the metadata in your files to determine the track title and artist.
However, in some cases, no metadata are set for your tracks and it's impossible for KaraFun Player to guess the information, which is why the software reads the filename to fill in the gaps.
By default, the format read by KaraFun is ARTIST - SONG. For instance, "Pharell Williams - Happy.cdg" would be analyzed correctly.
However, if you wish to change the order in which the filename is read, or turn off this feature, you need to change the registry.
Open the start menu and search "regedit" in the searchbox. Select the first result.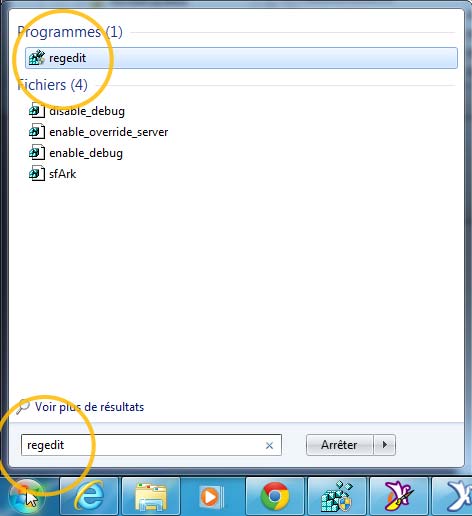 In the Regedit window, select HKEY_CURRENT_USER, Software, RECISIO and KaraFunPlayer2. A list of properties should appear.
Double-click on FileNameScanFilter, and edit the parameter the way you want KaraFun to read your filenames (for instance, %SONG - %ARTIST or %ARTIST / %SONG).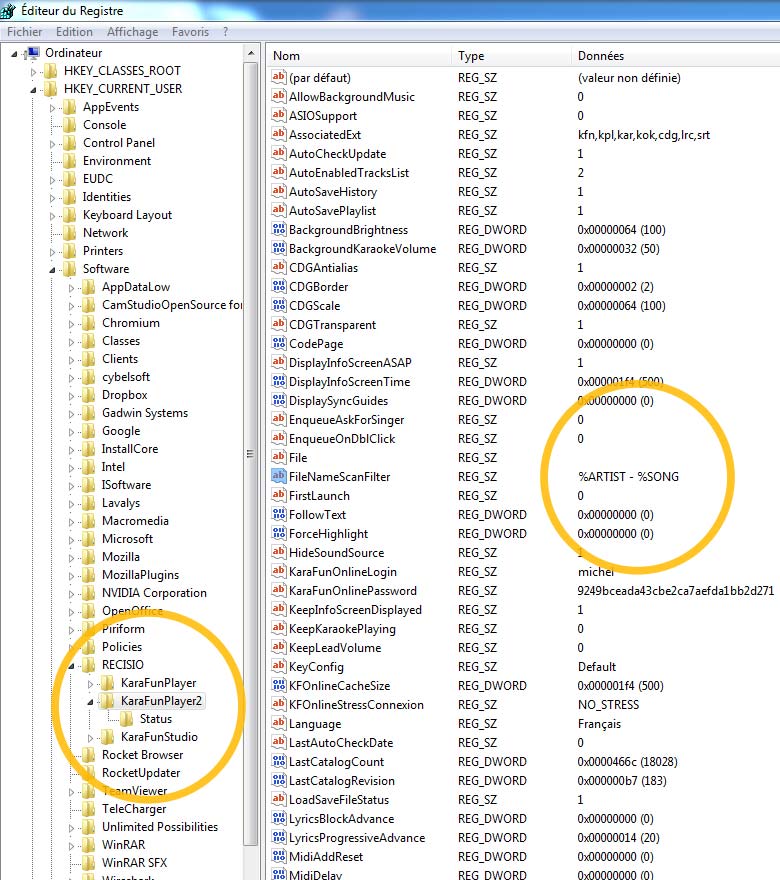 In order to turn the feature off, leave the parameter empty. KaraFun won't parse the filename.
Important
You need to update your local folders to reflect the modification you've just made. To do so, select each folder under "My computer" in KaraFun Player and select "Update".