Nothing screams end of the year festivities like trimming the tree, holiday shopping and the essential classic Christmas carol. But hearing the holiday jingle night and day can be as indigestible as eating the neighbor's yearly fruit cake. And while the child in each of us initially delights in listening to "Frosty the Snowman" come mid-December, we'll gladly welcome a change!
Here are seven artists daring enough to spice up the classic carol.
Sia
Everyday is Christmas
It only took one song, "Chandelier" in 2014, for the world to open its eyes and ears to the incredible talent of Australian singer, Sia. Wanting to produce a Christmas disc that reinvented the struggling genre, Sia released the album Everyday is Christmas in 2017. Rather than reinterpreting the classics, as the majority of her peers have done, she wrote original songs, mixing retro effects in a Christmas card style alongside current arrangements to produce hit singles like "Santa's Coming For Us".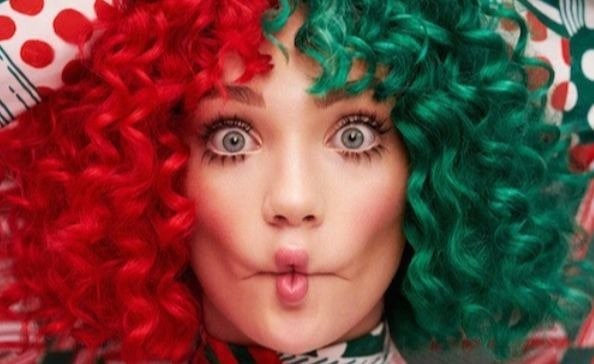 Mariah Carey
All I Want For Christmas
Impossible to evoke Christmas albums without mentioning the one that gave a second wind to the genre: Mariah Carey's first holiday album, Merry Christmas, published in 1994. Inspired by gospel as much as end of the year celebrations, Carey demonstrates her vocal agility on the album and certainly on the hit track "All I Want For Christmas Is You," which is an instant warm up that will melt any humbug's frostiness. With nearly 15 million copies produced, the album remains, the most-sold holiday album.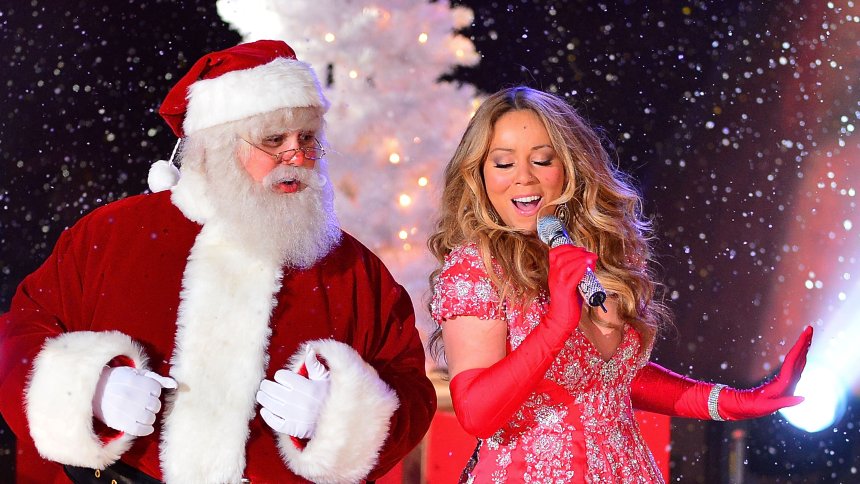 Justin Bieber
Mistletoe
Just 17 at the time and with only one album under his belt, the Bieber with the beautiful hair released his first holiday album,Under the Mistletoe. Already enjoying superstar status, with the free brazenness of youth, Bieber adventured into the Christmas business with freshness and vitality that was lacking in many holiday albums. Evidenced by the title track, a folk-pop ballad, which, apart from text and bells, didn't denote his usual repertoire at the time.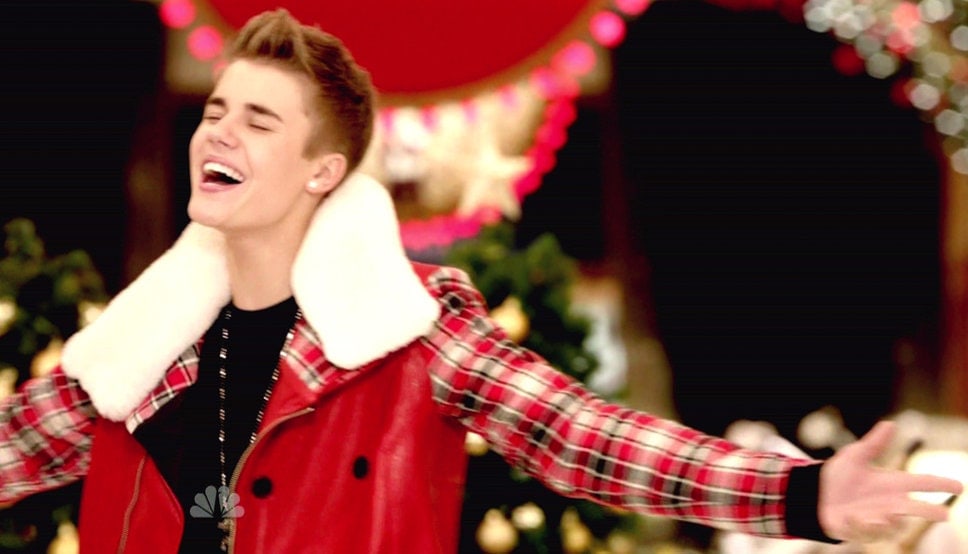 Michael Bublé
Jingle Bells
Michael Bublé is practically a regular now at Christmas time thanks to his hit, Let It Snow!. Released as a single in 2003, and followed by a complete Christmas album eight years later, it's no surprise that the album White Christmas from Bing Crosby gave Bublé the desire to embrace a career as a singer. The warm and natural elegance of this crooner's voice is enough to dust off the dated Christmas genre, all the while illuminating and maintaining a certain respect to the holiday classics.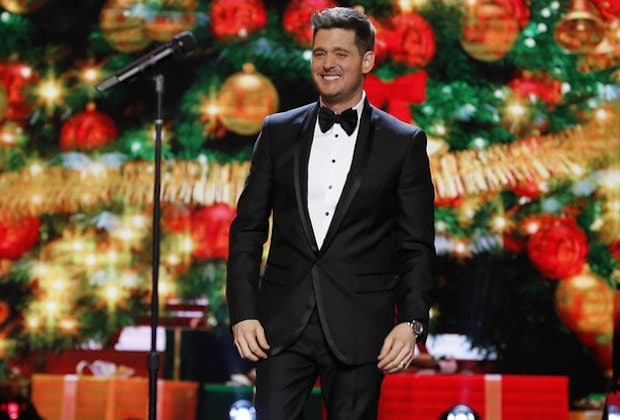 Kylie Minogue
Santa Baby
With her thirteenth album, released in 2015 and under a new label, Kylie Minogue asserts her newfound freedom by jostling the codes of Christmas carols in the album Kylie Christmas. Without departing from usual musical formula, she successfully marries EDM, disco, pop and traditional music.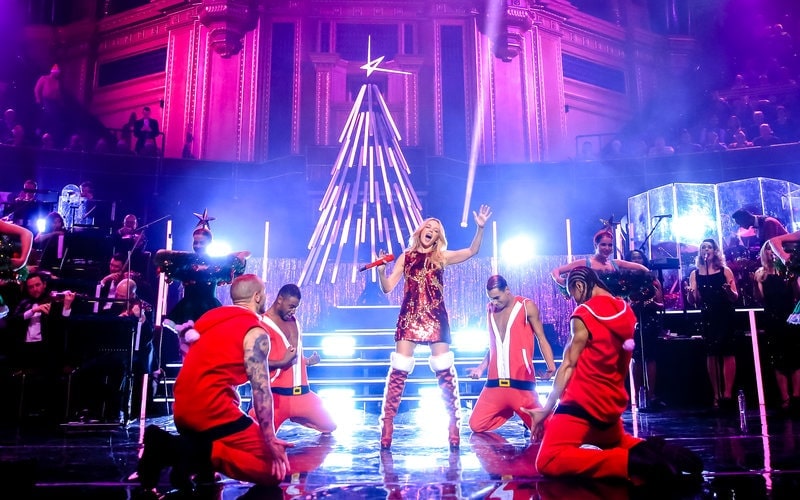 Ariana Grande
Santa Tell Me
At only 22 years old, Ariana Grande published her second EP of Christmas songs, Christmas & Chill, followed two years later by Christmas Kisses. Both albums testify to her dedication to music as they are almost entirely made up of original songs, feeding on RnB and pop, her favorite styles.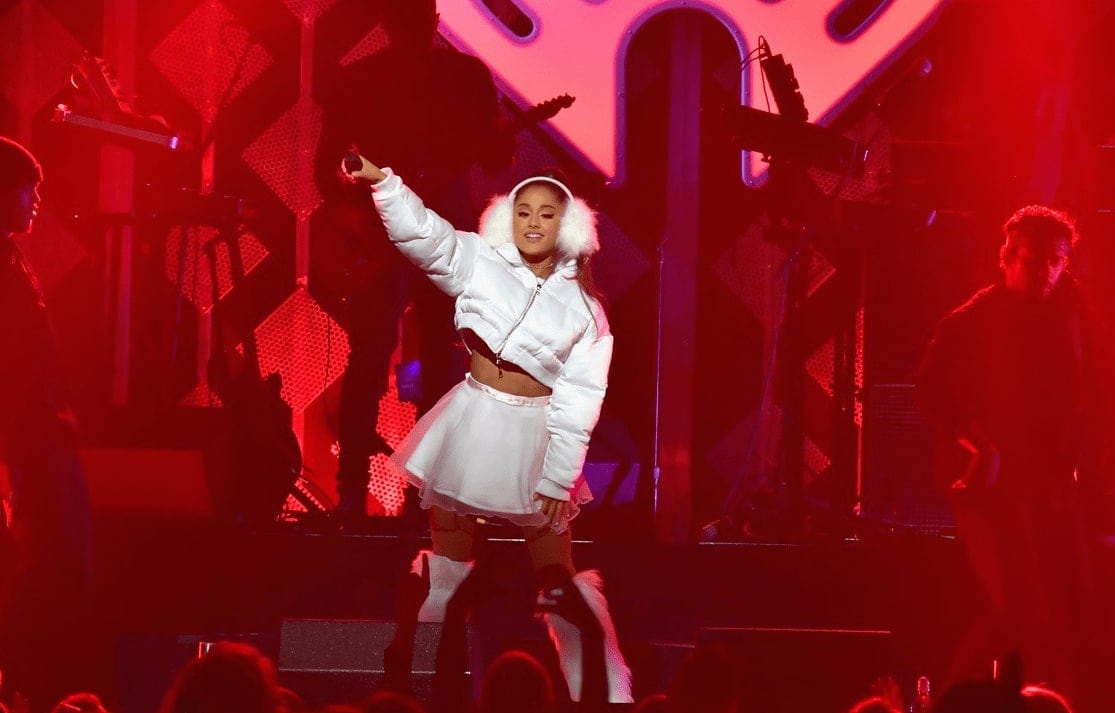 Pentatonix
That's Christmas to Me
Of nine albums released by the US vocal group Pentatonix between 2012 and 2018, no less than a third have the theme of the holiday season: PTXmas, That's Christmas to Me and A Pentatonix Christmas: largely speaking to the attachment of the five-member group of this tradition firmly rooted in the United States. The originality of these classics is based on the band's musical formula, which interprets songs in a cappella, a challenge that is brilliantly successful in technique and style.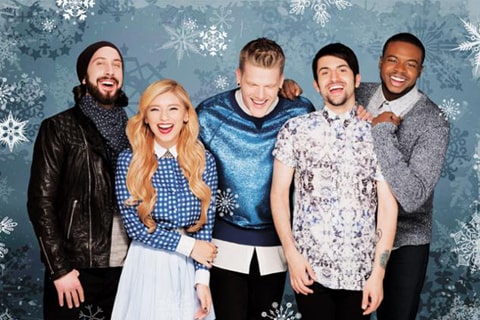 And also: