Karaoke has always been a Friday night activity, an after-work way to clear your head and have a good time with colleagues, friends, family,... or even the random person next to you. But, unlike its current popularity, karaoke hasn't always been trendy (even if singing itself never once went out of style).
Let's take a look at karaoke and its trend throughout history.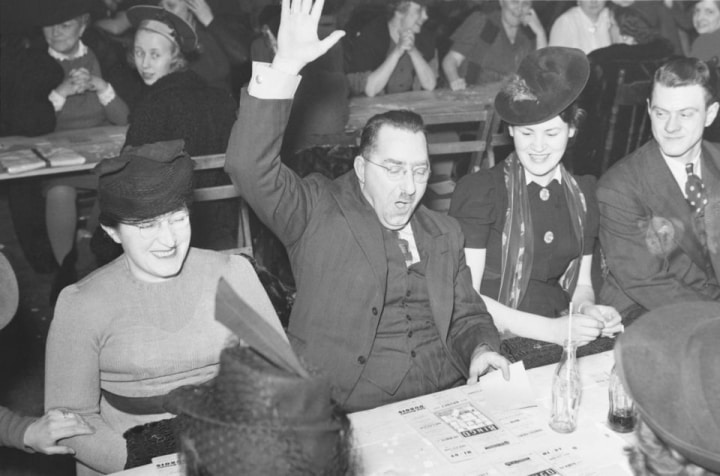 Has-been or always has been?
In the 90s, karaoke suffered from an "unfair" image; singing alone, drunk and emotional. It was a short-lived fad that became associated with the excitement of a Sunday afternoon bingo party, a night of Scrabble and tea, a knitting club soirée with the ladies (a trend that is slowly regaining its popularity might we add!). Karaoke had become became synonymous with bad songs, bad taste and bad places.
Its presence in popular TV shows, such as MTV's Say What? Karaoke only added to the stereotypical kitschiness of the activity. Very little progress seemed to have been made since the first appearance on TV of the concept in the late 1950s when Mitch Miller, a musician and whimsical producer first had the idea of ​​bouncing a small white ball along each syllable of the displayed lyrics played alongside a live band. This was long before Japanese pancake vendor, Daisuke Inoue, seized the idea in 1969 and invented a machine that resulted in karaoke to be democratized. Inoue will be tied to karaoke for all of time, having named his machine "karaoke", literally meaning, "empty orchestra." Read about the history of karaoke.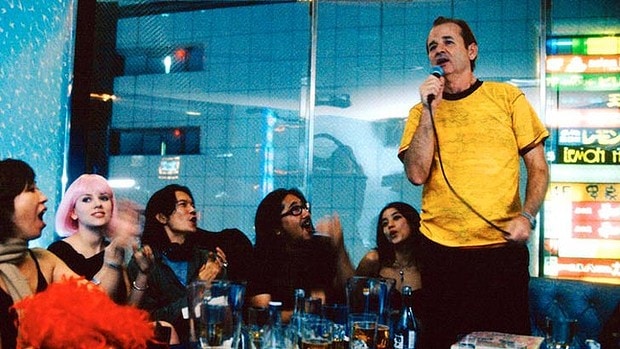 The turning point
Although it can't certainly be reduced to this, the switch from one extreme to the other on the scale of "coolness" might be traced to the appearance of karaoke in movies like Lost in Translation, starring Bill Murray and the glamorous Scarlett Johansson. Showered with awards in 2004, the film and others like it may have participated in karaoke's popularity. What helped the most might have been the song selection: Brass in Pocket The Pretenders and (What's So Funny 'Bout) Peace, Love, and Understanding by Elvis Costello. It served as proof that karaoke doesn't always require a renditions of I Will Always Love You and Don't Stop Believing.
If movies did their part in the re-emergence of karaoke, karaoke is returning the favor. For example, the critically acclaimed and popular musical La La Land was released... in karaoke version! And the phenomenon wasn't just a fluke: in England, these sessions of cinema-karaoke welcome more and more people!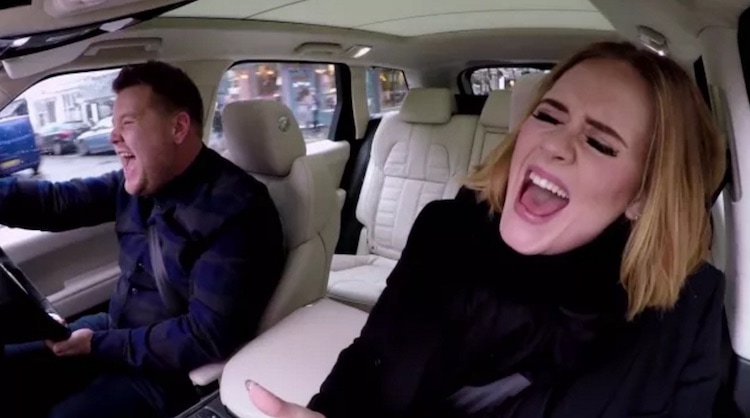 From Adele to Axl
Meanwhile, since the early 2000s, karaoke boxes and other karaoke bars have taken over big cities all over the world. For the most famous: Lucky Voice in England, KaraFun Bar (the largest in Europe) in France, Blind Dragon in the USA, etc. While the western world may still be far from the density of Japan (more than 100,000 karaoke boxes exist), karaoke's popularity is once again on the up and up!
Proof of the karaoke craze, the biggest stars of music are all knocking at the door to participate in Carpool Karaoke, hosted by James Corden. From Adele to Paul McCartney to Justin Bieber and even Elton John who belt out their own songs at the top of their lungs! Celebreties like karaokoke just like all of us!