We recently came across longtime KaraFun user Darrel Dickson. Darrel is your typical music lover but he isn't your typical karaoke singer. Every Sunday for the past 5 years, alongside his group The SingSations, they're spreading happiness in music to the delight of dozens of Canadian senior citizens.
In Darrel's own words, here is a typical Sunday at the Oshawa Senior Citizen Centre.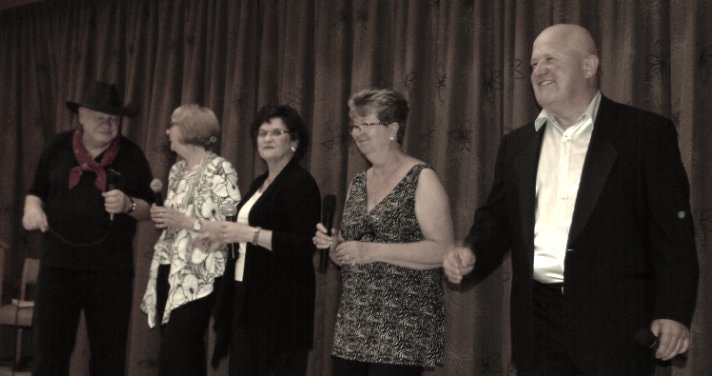 1:00 p.m.
Seniors come trickling into the assembly room at the Oshawa Senior Citizen. They're here to listen to The SingSations and for more than five years, the five-member vocal group has been faithfully performing every Sunday.
Comprised of three women and two men, these singing seniors take turns during the 2.5 hour show. After a welcome from The SingSations manager, Heather Cann, the group gets to it.
First up, at sixty years (the baby of the group), is soprano, Kathy Burley. Next, Donna Howe, an alto who sounds amazingly similar to Tammy Wynette; then Carol Wilson, another soprano who specializes in sultry ballads. Rounding out the group is Richard Williams, a baritone, who performs country songs, and Darrel Dickson, a tenor, who likes to sing rock and jazz.
And at the computer operating KaraFun and sound is Ken Wilson with Ajith Panangoda running the mics.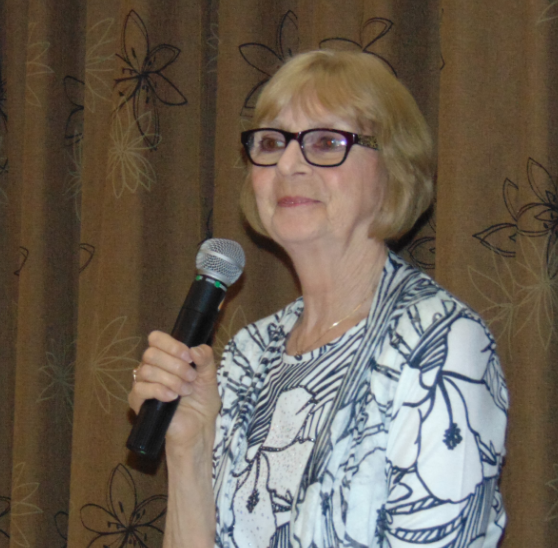 2:00 p.m.
Half of the audience of about 50 people, is up dancing now. Walkers are pushed aside and canes lean against chairs. The younger and more able seniors help the older ones move to the music. Everyone is laughing and smiling and showing their best dance moves. They like fast songs, but on occasion, the group will include a slow song to give everyone a rest.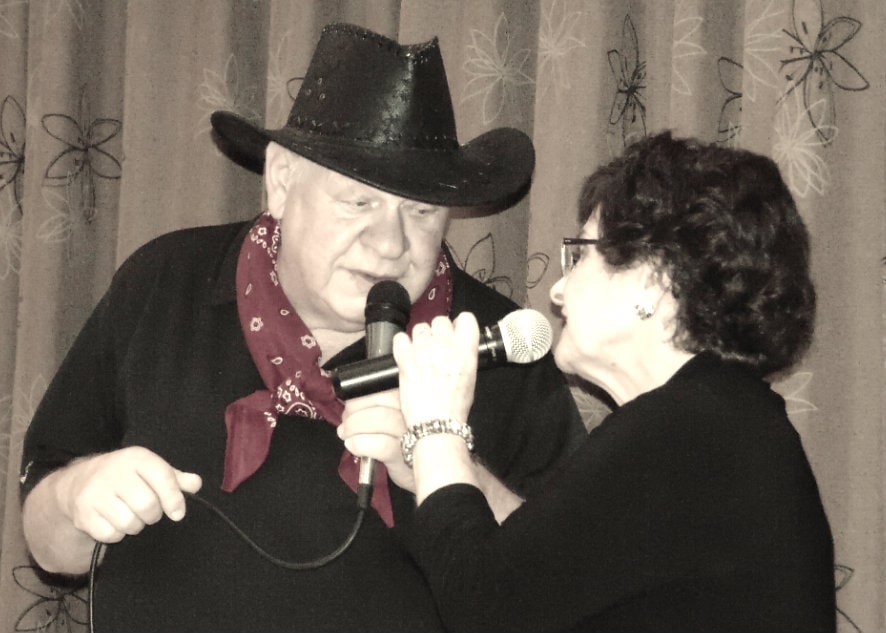 3:30 p.m.
The SingSations are up for the final number – The Midnight Special - Creedence Clearwater Revival. The audience is clapping or dancing to the music. Songs, jokes, dances and laughter fill the afternoon. Soon everybody will leave with a smile on their face.
As The SingSations' Heather Cann puts it "At their age they can still rock it out pretty well, and KaraFun really helps them show off their talents. With the entertaining music, we really put on a good show for the seniors. Most of all, we look forward to putting smiles on people's faces here every Sunday."