KaraFun for Windows and Mac lets you display certain pertinent song information like:
Last play
Time
Key
Singer - found only in the Queue list
And others....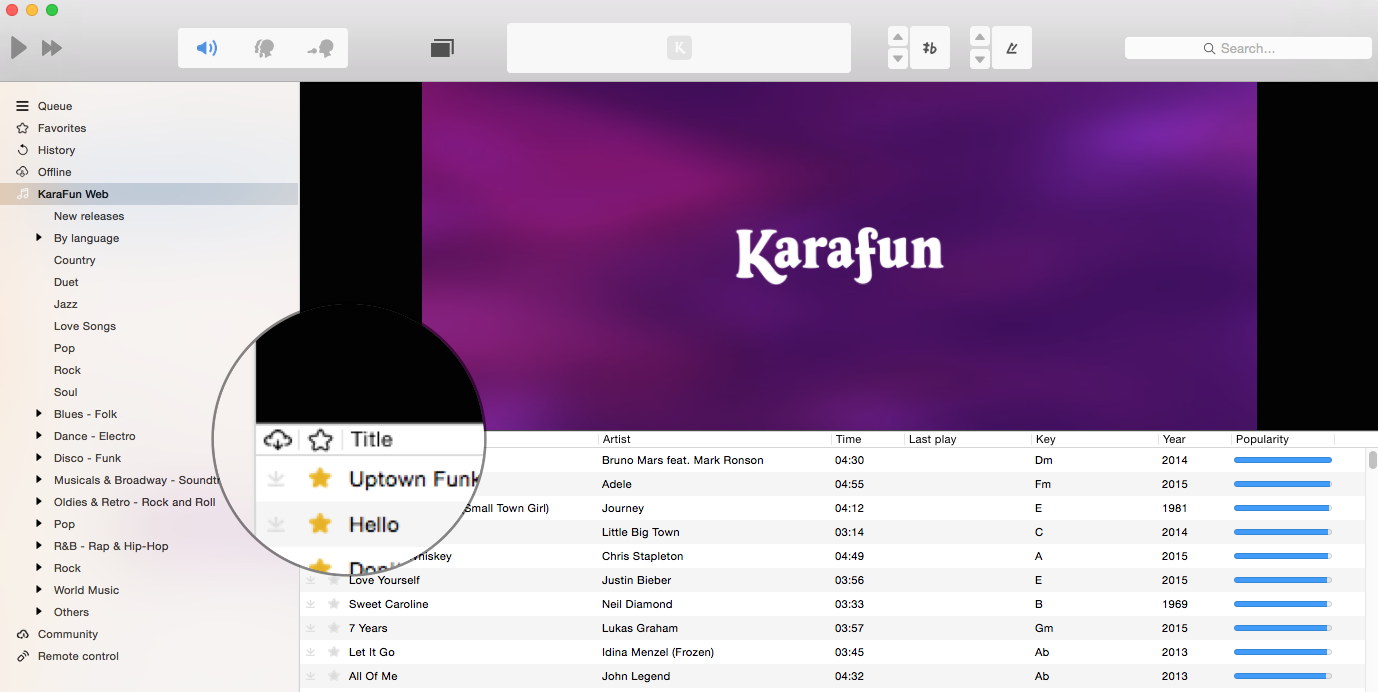 I only want to display certain information (song key, time, etc.).
You can pick and choose what is displayed by right clicking on the bar just under the video portion of the Player. Choose all options or take off as many as you want.
I want to add a singer's name.
Go to your menu bar and click on Playback then Ask singer's name when adding to queue. If this is checked, each time you add a song to your Queue, you will be asked the singer's name, key and tempo.
I want to alphabetize a column.
Easy! Just click on the title bar under the video and you will notice the songs rearrange alphabetically. For example, if you want the list alphabetized by title, click on Title, if you want it alphabetized by artist, click on Artist, etc.
You can find this information, by tapping on the song name to open the song page with all the information.
Did you catch last month's tip? Learn how to hook up KaraFun to a second screen.